Stir up Sunday and the Traditional Sixpence for the Pudding
|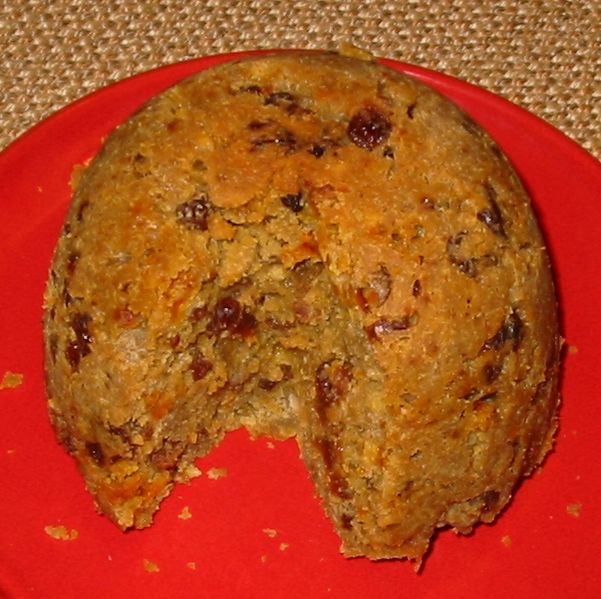 Don't overlook ordering your traditional silver sixpence in time for Stir up Sunday.  The date for Stir up Sunday changes each year as it is the last Sunday before the start of Advent.  It'll always be at the end of November, but the date could be anywhere between 20-26 November.
In 2016 Stir up Sunday is 20 November – and "time waits for nobody" as my mum used to say, so it's time for you to think about including this old tradition in your household's Christmas traditions.
In our household my paternal granny would make us a traditional Christmas pudding, complete with silver sixpences, until the early 1970s – it'd be posted to us about a month before Christmas, with our Christmas presents as she lived on the Channel Island of Jersey – the Jersey Christmas puddings are a little different and called "un podîn d'Noué Jèrriais", which is like the one in the photo above.
After that date we'd have Christmas pudding made by my maternal grandmother.  With two grandmothers making our puddings until I was into my 30s my own mother decided it wasn't something we needed to make in our household!  In fact, truth be told, we never really had room for it after we'd loaded our plates with the main course, so it wasn't a priority for us to have one of our own.
As you get older and past generations leave, it's the memories of traditions that stay with you – so if you want to create those lifelong, lasting memories, for your loved ones, then participating in Stir Up Sunday can be a great way to kick off your own Christmas traditions.  For me, I wish I had this as part of my personal memory and heritage, although, at the time, I'd have moaned at it all, no doubt 🙂
The Stir Up Sunday Tradition
The tradition is that on Stir up Sunday each member of the family would take a turn to stir the Christmas pudding and to make their wish.  Once all the wishes have been made, a clean, sterling silver, sixpence was dropped into the mix.
When the Christmas pudding is eaten, the person who finds the sixpence is supposed to have good luck for the coming year.
For those people who feel there might be a squabble over the sixpence, they'd either put several sixpences into the mix, or simply put a sixpence under each person's bowl when they served it up.
Choking hazard: If you are putting sixpences into your pudding, then let people know to prevent a choking hazard.  But don't let Health & Safety warnings put you off doing things Old Style!
Which Sixpences are Sterling Silver?
Sterling silver was used to make old coins, over the years less silver was in each one.  Until 1920 coins were solid sterling silver. Here's a quick overview of how the silver content of sixpence coins reduced over time:
Up to 1919, British silver sixpences contained sterling silver. 92.5% of the weight of the coin is pure silver.  When new, these coins contained 2.4 grams of sterling silver.
1920-1946, British silver sixpences contained 50% sterling silver, the equivalent of 1.2 grams of sterling silver.
1947-1971, British sixpences contained NO sterling silver.
Since 1971, no legal currency sixpences have been made as the currency changed to decimal coinage, although the Royal Mint do produce some each year for sale as collectors' items.  The price of one of these in 2016 is £15, so you're paying for the joy of collecting, not the value of the silver or coin.
This means that to get a true, solid sterling silver sixpence, you need to have a sixpence dated before 1920.  It's possible to buy really old sixpences, dating back to the 1500s, but they're more expensive/collectible and most sixpences put into Christmas puddings will be from the late 1800s and early 1900s.
Sterilise the Sixpence
Don't forget to sterilise your sixpence before you drop it into your food!  It needs to be clean and clean looking, so as to not put anybody off their dinner! You can clean the sixpence using washing up liquid and an old toothbrush, or a silver cleaning cloth, or silver cleaning liquid.  Once it's clean, sterilise it with boiling water, or even a baby bottle steriliser if you have such a thing.
Where Can you Buy a Silver Sixpence?
You can visit a local market or coin fair, or the shop of a coin dealer, but the easiest way is to choose from those sold on ebay as you get a larger choice, especially if you're looking for a specific year.
Check the Sterling Silver Sixpences on eBay
So that's it – the silver sixpence is the hardest item to buy at short notice, but you've nailed that now … now it's just the pudding ingredients you need and maybe think about buying a nice Christmas-themed, or vintage pudding basin for steaming and serving your Xmas pudding! Why not check those out while you're on ebay too!