Microwave After Eight Brownies / Cake!
|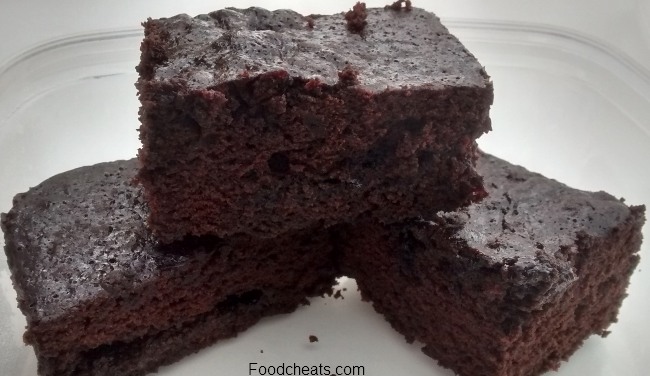 In just a few minutes, with a few store cupboard ingredients and some After Eight mints, you could be tucking into these simple microwave After Eight brownies!  If you don't have any After Eight mints, just leave those out and simply enjoy a little bit of fast chocolate cake 🙂
This is a Christmas treat I'll often make over the festive period, using up an assortment of Christmas sweets I've got around the house, rather than buying in an actual Christmas cake and having to commit to one and choose it ahead of the festive break.  It's too easy to end up with a pile of cakes that you'll never get round to eating, simply because you were sucked in by the pretty packages and "Jingle Bells" playing over the shop's sound system.  So, I had to be tough with myself and say that I needed to just make my own cakes if/when I felt a need for one!
I usually put eight After Eights into this recipe, but today I just had four left in the box (don't ask what happened to the rest, they were an impulse buy)…. to be honest, four isn't enough, but I had to use them up, so in they went!
This makes 4 smallish brownies, or 6 brownie bites.  I make the mix up in a large mug or a small jug as it's a small quantity suitable for a nibble for 1-3 people
After Eight Brownies Ingredients:
75 grams butter or margarine
100 grams sugar
50 grams plain flour
35 grams cocoa powder
½ teaspoon vanilla extract (optional)
1 medium/large egg
8 After Eights (I only had 4 After Eights today)
Method:
Cream together the butter, sugar, cocoa powder and vanilla extract – I use a simple fork
Add the egg and beat this in by hand (still using the fork)
Fold the flour into the mixture, slowly so you're not losing the air you just beat into the mixture.
Grease a microwave safe dish, I used a 5″ square dish
Pour out about 1/3rd of the chocolate cake mix into the dish.  Lay four After Eight mints onto the chocolate mix.

Pour out another 1/3rd of the chocolate cake mix onto the top of the After Eight mints. Lay four more After Eights onto the chocolate mix.
Pour the remainder of the chocolate sponge mix over the After Eights, smooth the top.


Note: Today I only had four After Eight mints, so I layered them in the middle of the mixture.

Microwave on full power (800 watts) for 4-5 minutes, you'll see the top changing texture and should be able to see when it's done.  While that's cooking, don't forget to lick out the mixing jug!  Best bit 🙂

Let the sponge rest for 10 minutes. Remove from the dish and serve hot or cold.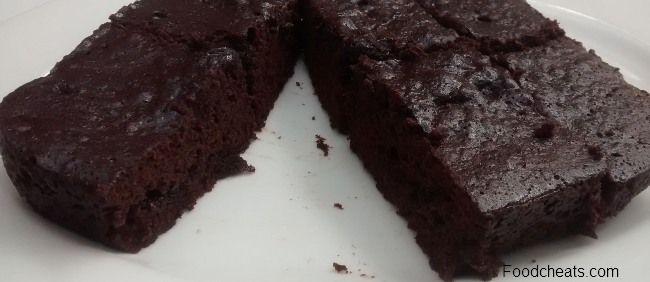 Today I let this After Eights Chocolate sponge cake cool and I ate it as small cake bites!
Sometimes I'll serve it hot with custard, chocolate custard or even pink custard.
Is it a cake? Is it a dessert?  It's both – depending how you wish to eat it!