Aldi Puff Pastry Traditional Pasty Review
|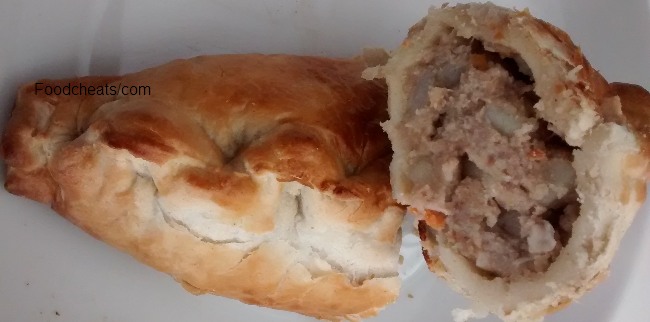 I do love a pasty, so thought I'd try out the Aldi puff pastry Traditional Pasty when I saw them for sale.  I'm still fairly new to Aldi, so still looking all the time to see what they sell – and priced at just 49p when I wanted a pastry hit I thought I'd give these a go.
Described as tasty minced British beef and selected vegetables in golden puff pastry,  I thought this would make a cheap and cheerful hot lunch, which I'd serve with mashed potato and baked beans!
I've lived in Cornwall, so had immediately spotted it isn't a Cornish pasty – which have very specific ingredients and must have been made IN Cornwall – this is suitably and legally labelled as a "Traditional Pasty".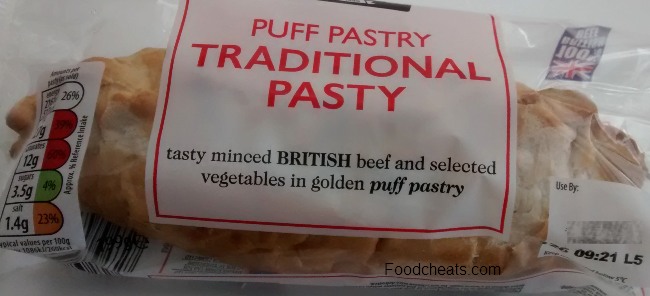 Weighing 199 grams, the nutrition panel said they contain 520 calories (which is a LOT really, but you can't expect a low calorie pasty!).
The ingredients panel gave the following information: Beef with potato, onion, carrot and swede in puff pastry. Wheat flour, potato (21%), beef (13%), water, margarine, onion (7%), carrot (3%), swede (2.5%, pasteurised egg, salt, beef fat, dried potato, white pepper.
Serve Hot or Cold:
These pasties are already cooked and can simply be eaten cold – but a cold pasty is a sad pasty and they're so much nicer when re-heated, so I popped this into my toaster oven at 185C for 25 minutes.
If you have a mini oven at work to reheat food, taking these to work would be a cheaper option for lunch than visiting the local bakery!
Served With:
And here it was, pasty, instant mashed potato and baked beans, so quickly "thrown" together 🙂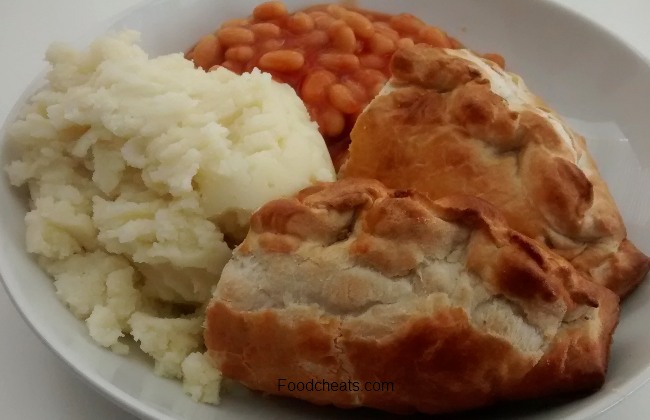 Review:
These pasties were nice looking little things and the puff pastry was "quite passable".  For the price you're not buying into the gourmet dream are you – a product is what it is – and this is a very edible cheap pasty.  Taste-wise, it wasn't outstanding in any way and would probably be better served under a nice gravy.
I would buy these again, but they're not something I'd be continually checking for when I go into the shop.  As a "Oh this will do" quick grabbable product when you just want to eat something easy on a small budget, they're OK.
I'd not tell somebody NOT to buy them – but I'd not tell a friend "Oooh you MUST try this…" because it's simply not in that league!
Priced at 49p, I'm more likely to buy these only when they have the red sticker saying "30% off" on them, so 34p.  At 49p for a portion, I'd instead choose a £1.99 family-sized beef pie and accept that I was going to have to cut it into four pieces and freeze three!  The pie would certainly be better quality, better value and tastier.