Layered Salad With Pasta & Cheese
|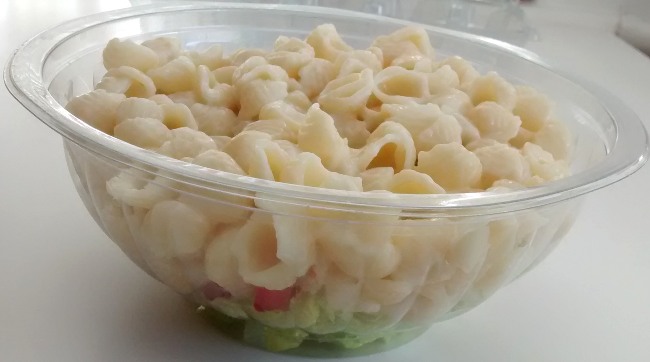 Layered salads make a great lunch bowl – and, for some strange reason, taste much better than if you'd put the same items on a plate!  What you put in a layered salad will depend on what you like and, often more importantly, what you have.
I made today's layered salad with pasta and cheese as I had half a midget gem lettuce to use up and some tomatoes.
The layers today were: lettuce, tomato, pasta, cheese.
I'd have liked to have had a layer of grated carrot in it, but that would have meant going out to buy a single carrot, so that wasn't an option!
I used:
Half a midget gem lettuce at the bottom, chopped up small
One salad tomato, with the juice/pips removed, then sliced
80 grams (raw weight) of conchigliette pasta, which is miniature sea shells pasta perfect for layered salad bowls
1 heaped tablespoon of mayonnaise/salad cream
40 grams of grated cheddar cheese
Note: 80 grams of the pasta was way too much, 40 grams is perfectly adequate, but I chose to double up the quantity today as I wanted it to be super filling!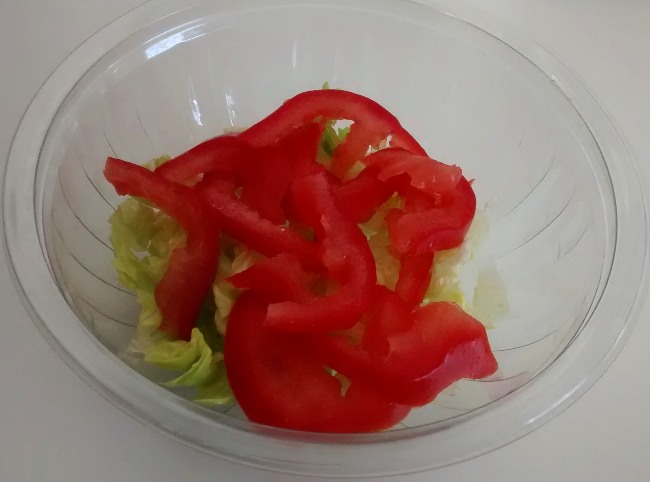 I chopped up the lettuce and put it at the bottom, then sliced the tomato and put that on top.  Next I cooked the conchigliette pasta in the microwave and rinsed it through with cold water to cool it – I then mixed the tiny seashell pasta with some salad cream (mayo is optional) and finally I topped it with a layer of grated cheese.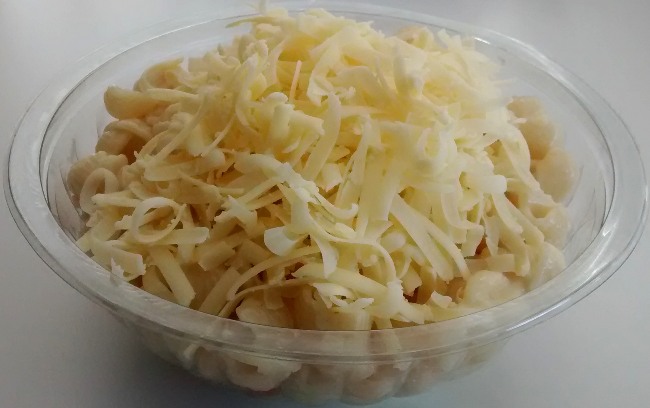 Other layered salads I will often make use cold boiled potatoes, sliced hard boiled eggs, a 3-bean layer, pieces of plain or flavoured cooked chicken – it's entirely up to you what you put in….
Making a salad like this, in a bowl, is MUCH more satisfying than simply having a plate of salad.
Make Ahead:
Once made, if you cover your layered salad with clingfilm, a lid, or stretch covers for food, you can keep the layered salad in the fridge for a few days.  How long it keeps will depend on the lifespan and quality of the ingredients you started with.  If you started with a lettuce on its last legs and turning brown, then it needs to be eaten within one day as making it into a layered salad won't halt degredation.