Can you Freeze Cocktail Sausages?
|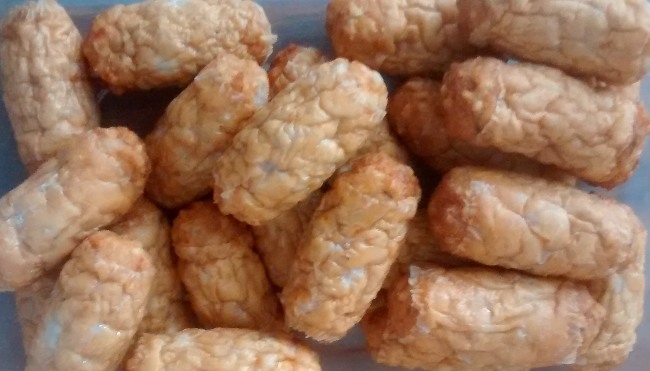 If you spot a pre-Christmas bargain on cocktail sausages, or if you've over-catered at Christmas and at New Year, then you might be wondering what to do with all that leftover party food, the snacks and the nibbles.  Or maybe somebody's sent you home with a doggy bag of goodies as they were over-whelmed with food.
One of the best Christmas nibbles, in my book, is a stack of cocktail sausages.  I mostly buy ready cooked cocktail sausages, from the supermarkets, as it's one less thing to think about cooking!
If you bought packs of raw cocktail sausages, then you can freeze these, you don't have to cook them first.
Think about how you'll be cooking them in the future – will you want to cook the whole pack, or just some of them?  It makes sense to split the pack up if you'll be cooking only part of a pack in the future.
To freeze raw sausages, simply open the freezer door, find a little nook for the sausages to nestle in, close the door! Job done.
Once frozen you can cook them from frozen, or you can defrost them first before cooking (overnight in the fridge).
If you bought packs of ready cooked cocktail sausages then these can be frozen too.  I use ready-cooked cocktail sausages to fill rolls and pitta breads through the year.  I microwave them to get them hot again if I'm making myself a cooked breakfast, or I'll just slice them cold if they're for a packed lunch.
Again, with the ready cooked cocktail sausages, think about how you'll be using them.   The cocktail sausages I usually buy come in a pack of 400 grams, containing 40 sausages.
Five cocktail sausages = 1 regular sized sausage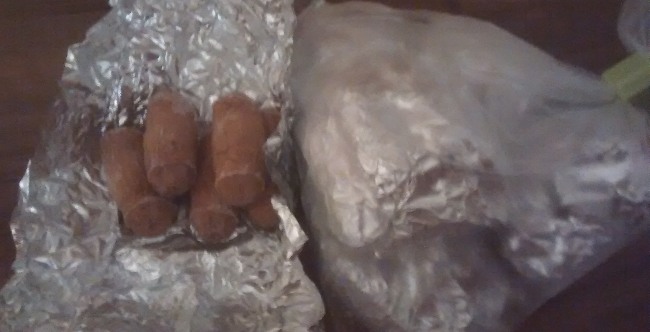 I portion up cocktail sausages into fives and wrap each set of five up in a twist of foil – I then put all the foil wraps into one freezer bag or box, to keep them together.
I find an old margarine tub's a handy size for this, or I throw all the foil wraps into a freezer bag.  The cocktail sausages can then just be thrown into the freezer without any effort at all.
To use frozen cocktail sausages, you can either let them defrost naturally, in the fridge (covered), overnight – or you can reheat them in the microwave, or throw them into a dish in the oven!. I find the frozen sausages, reheated in a small pot, will take 2-3 minutes in the microwave.  If you can hear them sizzling, then just prick them with a knife point so they don't explode.
Sausages in pitta bread are a great snack or meal!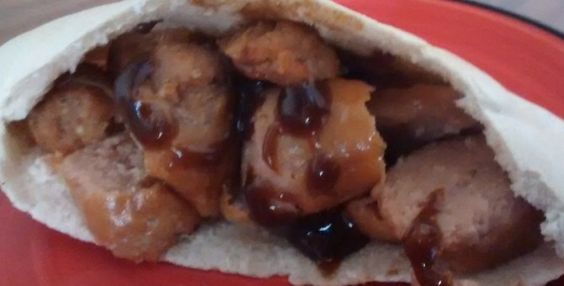 Menu Cost: 
With a box of 40 cocktail sausages typically costing £1.60, that's £0.04 per cocktail sausage, or £0.20 for the equivalent weight of a full sized sausage.