5 Minute Steamed Parsnips
|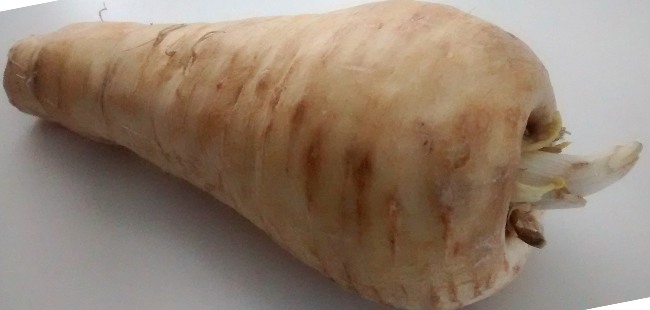 In just 5 minutes you can change raw parsnips into steamed parsnips – perfect to serve as they are, or to mash or to use as par-boiled for roasted parsnips.  I use this method to make Roast Parsnips on Christmas Day as it's quicker and easier and I know the parsnips are soft and cooked!
Although you can cook parsnips in water in a microwave oven, I prefer to use a steamer.
Ingredients: 
1 parsnip, cut the way you like it
Method: 
Peel and slice your parsnip, the way you like it (rounds or strips)
Place the parsnip pieces in the microwave steamer, with some water
Microwave on full power for 5 minutes (800 watt microwave)
Check they're cooked, if not, then microwave for another 1-2 minutes.
By now the steamed parsnips are ready to use, you can serve them as they are, or mash them, or brush with oil and put in a toaster oven to brown for 15-20 minutes.
From Raw Parsnips to Steamed Parsnips in 5 Minutes:

If you cut the parsnips smaller, they'll cook quicker.  I like fat and chunky parsnip pieces 🙂
Parsnip Soup:
If you're making parsnip soup, you can just mash up the parsnips at this point, add your stock and your other soup ingredients, then cook for a little longer in the microwave, or, you can put the parsnips into your slow cooker if you simply wanted to speed up the time it takes for a slow cooker to make parsnip soup!