2 Minute Microwave Broccoli
|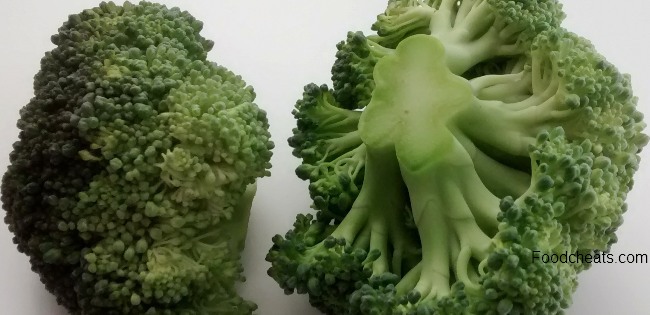 Fresh broccoli is an easy vegetable to cook in the microwave oven – taking just 2 minutes to cook if you're making a small portion. As with all foods, the larger the quantity you cook, the longer you need to cook it for, but this method works equally well with larger quantities, just add a little extra cooking time.
Pin It: 2 Minute Microwave Broccoli.
I'd bought a head of broccoli from the local budget supermarket as it was on a special price. Broccoli has quite a short shelf life, so first of all I had to store it properly in the fridge – and then I had to get round to eating it!
Method:
Cut the broccoli into tiny pieces – if you're also using the stalk then slice these pieces thinly.
Spread the broccoli out in as large a dish as you've got (a microwave safe dish).

Pour boiling water over the broccoli so the broccoli is covered.
Cover the dish (with a lid, or clingfilm) and microwave on high power (800 watts) for 2 minutes.
Check a piece to ensure it's cooked just how you like it!
If the broccoli "nearly done" you can leave it in the hot water for a couple of minutes, or microwave it for a further 30 seconds.  We all like broccoli cooked differently (harder or softer), so when it's cooked is down to personal choice.
Today I was microwaving some broccoli to make a quick broccoli and cheese tartlet.
You can cut the heads down to be the size you want, but the larger the pieces the longer they will take to cook.