Terrys Chocolate Orange Pots of Joy Review
|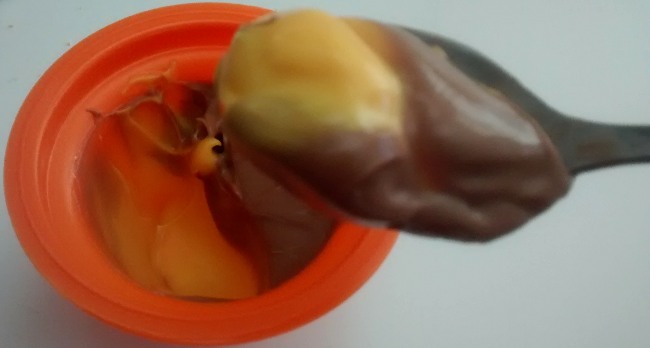 I'm a sucker for buying little individual desserts in supermarkets, so thought I'd try the Terrys Chocolate Orange Pots of Joy.
I've always had a Terry's Chocolate Orange as a stocking filler gift from mum since about 1980, but rarely buy them myself as they are a little large to eat a whole one!  But here was a little chocolate orange mousse with my name on it!  So I bought a two-pack.
Each pot weighs 70 grams.  Now, that's not actually a lot; indeed, I was first struck by the shape of the pot, which is tapered, making the quantity a lot smaller than the illusion packaging!  Luckily I'd bought my Terrys Pots of Joy when they were a reduced price, but I still felt "cheated" on the portion size.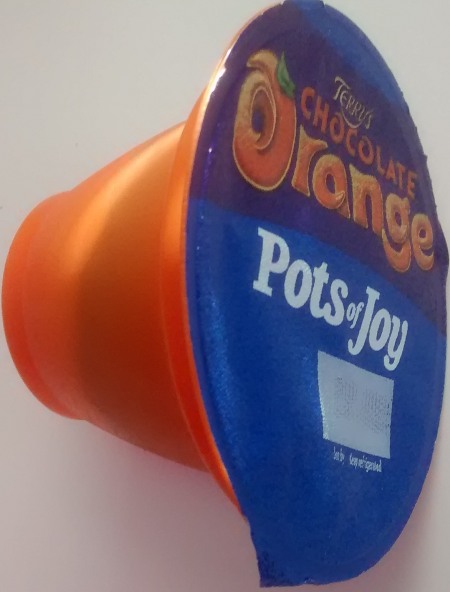 At full price these pots will cost 50p or more per pot. I managed to buy these when they were in the reduced section, costing me just 19p each – and I still felt cheated 🙂
Taste:
Both parts of the mousse, the chocolate coloured part and the orange coloured part, tasted of orange; you'd expect that, of course, but I thought it worth noting.
Quantity:
I bet you could fit the whole thing on one heaped tablespoon; it only took me about 3 teaspoons to eat it… and I was "going easy" as it was so small.
Overall:
Pricey.  Tasty, but pricey.  Not good value for money, but if you can pick them up when the price is reduced and if you know you won't be getting much dessert, then they are nice to eat.
I'd probably not buy them again, but that's based purely on the volume of food I got.  Too much effort to open the pot for what's inside. 🙂