Easy Microwave Banana Flapjacks Recipe
|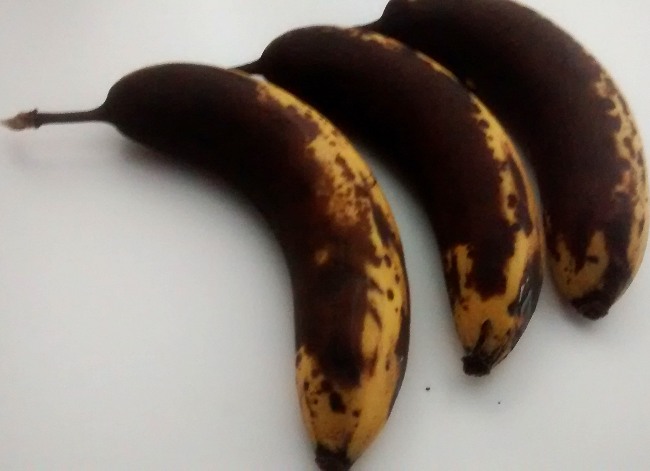 With just two ingredients, this is a recipe for microwave banana flapjacks that is an easy way to use up a banana that's going brown!  This recipe uses up one whole banana, so you can double up the recipe if you've two!
You can make it in the microwave, so it's a no bake flapjack – and it takes just 3 minutes, with two ingredients.
Ingredients: 
1 medium banana – at any stage of its life
6 heaped tablespoons of rolled oats / porridge oats
Method: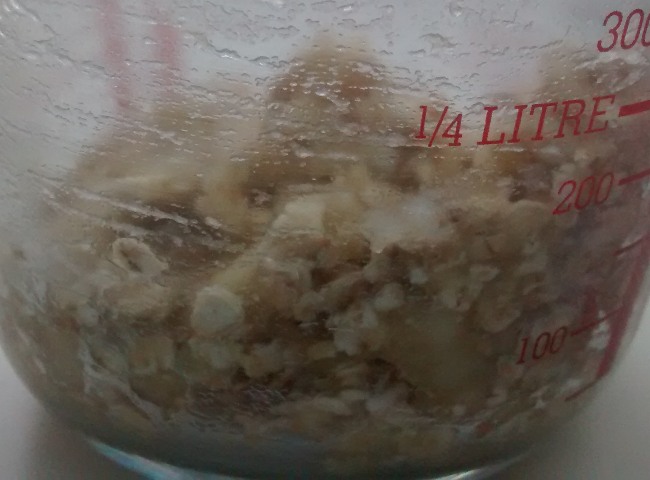 Peel the banana and mash it up in a microwave safe bowl – I usually use a Pyrex jug, but any microwave safe dish is fine.
Spoon the oats into the jug and mix thoroughly with the banana.  The oats need to be fully mixed with the banana as they will soak up the banana moisture to cook through.
Microwave (800 watts) for 3 minutes on high power.
Sit to one side for 1-2 minutes and then you can spoon it out into a ramekin or a cupcake paper. You can simply leave it in the dish you microwaved it in if you wish.
Once cooled, pop it into the fridge with a cover on it.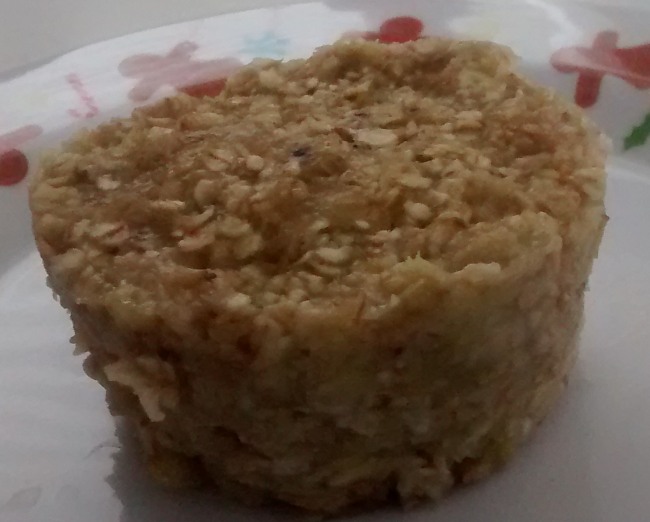 You can eat this mixture hot, warm or cold.  Once cold the banana flapjack holds its shape.
Great as a snack, or something for the lunchbox – using just two cheap ingredients, this is a cheap way to eat healthy food too!
Menu Cost: 
One banana will typically cost 10-12p.  The oats can be bought for 39p/500 grams.  I'd guess that this flapjack costs just 15p per serving.